Primo Payroll- Bureau Productivity Tool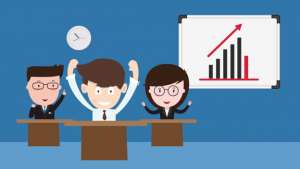 The payroll or HR department is responsible for the creation of a wide array of payroll data and information that is significant for any business. These primarily include employment and salary related records from hiring to benefits to retirement.
But what happens when a company doesn't have a dedicated payroll team or Human Resources department?
Legislative changes in employment law have employers concerned. It is critical to keep employee records organized for reporting as well in the event of an audit.
Many small to mid-sized businesses keep Employee information in one central location for ease of access and to cut costs down.
Primo Payroll provides you the ability to manage the employee information for the entire work lifecycle in one centralized location.
 Have you ever wondered how much time and money, a cloud-based payroll software will save you?
Take a look at the features of Primo Payroll:
Adheres to the needs of HR Managers as wells as Accountants/Auditors.
Automatic TDS, HRA, PF, ESI Calculations & Reporting, Form 16 Generation for current & Previous Years
Multiple over Time Rates & Calculations.
Customizable Pay slip Layouts
Spend minutes instead of days on payroll processing.
Employee Self Service cuts transaction costs and saves time
Unique Portal facility with Multi-company Support for Group Companies, Auditors & Payroll Processing Businesses.
Easy branding options with your own company logo
Customizable email templates to make Primo Payroll your own
Affordable Pricing @ Rs.15 per employee per month